Every detail must be important and appreciated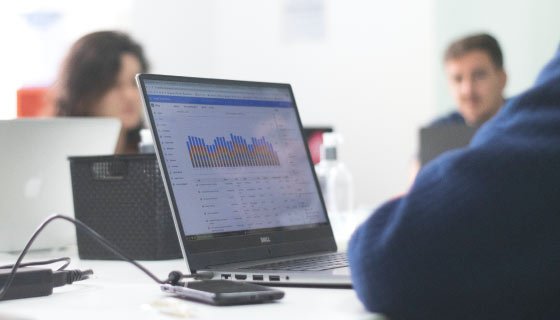 We believe that in cooperation with the experienced and professional team of Developeris.lt specialists, each project can have a bright future. We strive for high-quality and efficient business website development and other IT solutions.
In 2020, Developeris.lt entered the market as one of the most innovative IT companies in Lithuania. The professional developers of various fields working in our team allow us to ensure that the creation and development of business websites are implemented down to the smallest detail.
We make advanced IT solutions so that our customers can successfully establish themselves in the digital space while website development and other IT solutions meet the quality standards dictated by modern business culture.
The range of services provided by Developeris.lt includes:
Website development, SEO optimization, Graphic design (website style, illustrations, logo creation, etc.), Multidirectional marketing and work with social media (Google advertising, Facebook advertising, etc.), Text creation, Video lessons, Implementation of business management systems.
We help companies from business consulting to IT services provision.